...5 centimeters per second
Do you know
The speed at which cherry blossoms fall?

At what speed must I live
To be able to see you again?
Was getting ready to sleep, all on a Harvest Moon high but I guess there are times when you can't help but be rained on.
This calls for a little Hiro cheerer-upper.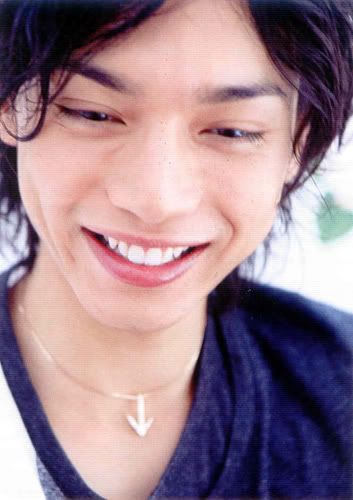 And another day of Harvest Moon. Hnnn...15=30 more minutes of gametime, tops. Hnnn...must not get too preoccupied with game. I don't want to be a zombie for tomorrow's shoot. (doh)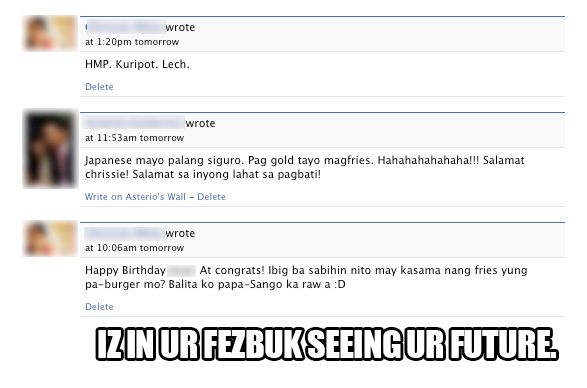 I knew Facebook was useful for something other than Pet Society...
On major thing I'm working on that's very new to me is fiscal responsibility. I'm actually trying to save up and clear my credit card debt. I plan to get rid of one before the 3rd quarter of the year. The other one, I'm keeping for my online shopping but I plan to zero out the balance. I guess I am growing older and more responsible. Not a bad thing, right?
~ ~ ~ ~
Half a year after I visited Singapore for the first time and I'm still not done sorting my trip photos. Uploaded a new batch last night, will be adding more this week, I'm halfway through the last and largest folder---my Singapore zoo photos. As always,
food on Kitchen Cow
,
general travel photos on Flickr
and personal photo crap soon to be up on Multiply.
Life is the same old, same old. Writing for a living, writing for fun. Playing with my dolls. Experimenting on food. Working on improving my photography. It's the same old grind. Not that I mind of course. I'm a creature of habit and working on things slowly but surely keeps me going.
Mobile blogging test
Originally uploaded by kaoko
Posted to eljay.
Sent using a Sony Ericsson mobile phone
Alert: Airheaded fangirling up ahead. Consider yourselves warned.
One of the first things I did when I heard about Mizushima Hiro being cast as the lead in
Mei-chan no Shitsuji (Mei's Butler)
was to find copies of the manga. Written by Miyagi Riko, it was about a poor little orphan girl, Shinonome Mei, who suddenly finds herself the heiress of a big fortune when her parents get killed in an accident. Part of the package was getting her own personal butler, Shibata Rihito to care for her.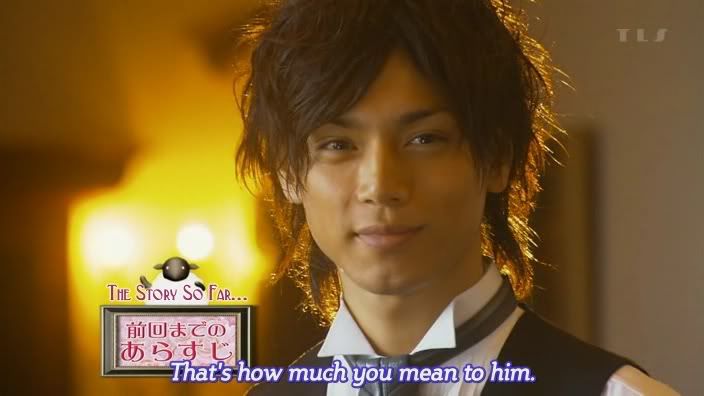 Coffee, tea or me?
Like most manga by Miyagi Riko (Love Monster, Hana ni Nare), it's your usual naïve little innocent girl and a super hawt guy who absolutely adores her. I had serious misgivings about whether this would work as a drama. For one, the manga is borderline lolicon. Plus, I found it absolutely absurd. Come on! A school where each young lady had her own private butler living with her? It sounds more like a hentai plotline than anything else. Still, since it had Hiro in it, I knew I had to watch it. Heck, I sat through Zettai Kareshi just for Hiro; what more Mei-chan where he's the lead?
(
cut for photos
Collapse
)
Looks like I'll be a swooning fangirl this TV season again, much like how I was during the Hanadan, Nodame Cantabile and Hana Kimi seasons. But hey, with hawt boys abound, can you really blame me?
ps.
Oh yeah! The Shibata brothers, Rihito and Kenta are both Kamen Riders! Kabuto & Den-O respectively. Henshin!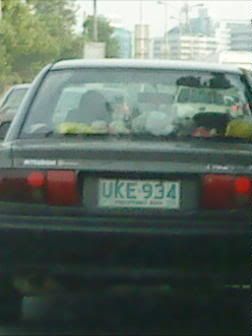 Made of win, yes?
For the curious, here's what uke can mean.
It was my usual case of morning road rage. This car cut in front of us. I was already hurling obscenities but seeing the car's plate number had me rushing to grab my phone to snap a piccie.
Basilisk
, all 5 volumes. And my heart hurts.
Gyeah. Masochistic streak much?
And if that's not enough, I'm planning to look for my copy of Shinobi to watch it. Then probably the Basilisk Anime.
Gyeah.
On the internet front, we still don't have internet at work so I'm not online much. Hates both Globe and myDSL.
...do I keep torturing myself with tragic stories? I just finished reading
Update my eljay more often?
*cackles madly as she falls to the ground in classic failure pose*
OTL
Here's Junpei looking cute, just so you guys will forgive me.
On the brighter side of things,
Kitchen Cow
is still being updated regularly so you can go there instead of here.
Oh yeah, and going fairly okay with my Movie / Book goals this year. Between the last post and now, I managed to watch
Slumdog Millionaire
and read
Austenland
by Shannon Hale. Must watch at least 5 movies for February to make up for missing one week in January. Still manageable, methinks.
What was that New Year's Resolution again?
Yep, doing it again this year, even if I majorly failed during the last two months of last year. While I wasn't able to list all the stuff I read / saw, I was doing mostly okay volume-wise. Still, I hope to up the quality as well this year, especially with books that's why I'm splitting my reading lists between actual books and graphic novels / comics and manga.